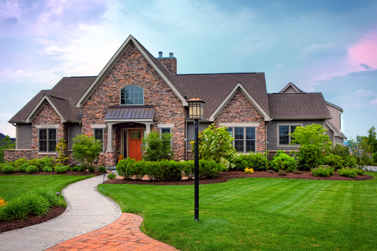 Mobile Audiology Services
For your convenience, we deliver full Audiology services direct to you at your place of residence. Our Audiology House Calls and Home Visit premium delivery service for testing hearing, hearing aid repairs and sales, ear wax removal, and etc. is performed on site with our portable High Tech equipment. Serving the entire metro area and beyond! Specializing in Audiology services at Nursing Homes, Assisted Living, Retirement Communities, and Home visits. To take advantage of our mobile services, email or call us to schedule an appointment today!
Advantages of In-Home Care
Our mobile services allows your Audiologist to take an in-depth look at how you hear in your home and living environment. We help set up your home for accessories for the phone, TV, etc. A more personalized setting to show strategies to optimize your hearing aid success. No more waiting for weeks to get a ride to an office, your just a phone call away from the hearing help you need and deserve.
Convenience -- We believe audiology and hearing healthcare services should be available to everyone. We can provide same or next day services and flexible appointment hours.
What sets us apart?
Why should you have to live with a broken hearing aid, wax in your ears, can't hear your physician, family, or friends, and feeling like you can't do anything about it? That's where our specialty is most effective. Our capability to perform the important audiology and hearing services needed by you in your own home. Many people may have transportation problems and may not have family in town to give them a ride. However, you still need to hear well. Whatever the reason, we are dedicated to providing a full range of audiological care in the comfort and convenience of your own home or office. You'll find our respond time is within a day or so, if not same day.
Mobile Audiology Services Offered:
Hearing Evaluations
Hearing aid cleaning and checks
Loaner Hearing aids
Ear wax Removal
Hearing aid sales. All styles, technology, sizes.
Digital Hearing aid programming or modifications
Hearing and Selection and Dispensing
Assistive Listening Devices - Amplified phones, Loops, Pocket talker
Hearing aid repairs - tubing changes, earmolds, etc
Hearing aid training and counseling
Batteries, Remote controls, accessories
In addition to our professional fee for services rendered, our doctors charge a "Home Visit/ Travel" charge, that covers gas and travel time. Please ask for further details if needed